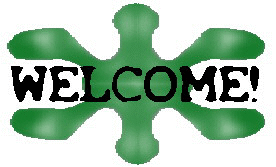 Last updated: June 13, 2001
Why, hello there! I'm so glad you stumbled across this page. I'm honored with your presence, really. Please, take time to investigate my humble abode and sign the guestbook! I designed and put together this entire page by myself. I wouldn't call myself an expert on HTML, but if you have any questions about it, I'd be happy to try and answer them.
You'll find many different things on my page, just a sample of the things I like, the things I like to do, and even the things I think! In fact, you might say this is a slice of my brain. You get to see the inner workings of my mind ...
Go ahead and pick which section you'd like to investigate:

*Note*: If you enjoy this page, I would ask you to do me a favor. All I simply want you to do is click on the faerie, and fill out the sign-up form. It only takes a minute or two and you'll only get one piece of mail in your mailbox. If you never go to the site again, that's alright. I simply need referrals. Please help me! (By the way, the site is geared towards 13 to 18 year olds, so if you're in that age range, you might enjoy it. BUT if you're not, please sign up anyway--it's quick and painless. Just make sure you get all the way through.)

Some of my featured sounds are X-Files, the Peacemaker, Titanic, Mystery Science Theater 3000, and Men In Black. I also have a few Lion King, Independence Day, and a bunch of other miscellaneous things that I'm sure you'll enjoy! Go on, click the link. I know you want to ... (Note: They're all .wav files, which I'm not sure work on Macintosh computers. I apologize, but I'm sure Mac users will find plenty of other wonderful things from my page!)


I've scoured the web, extracting good jokes from my favorite websites, other peoples' signatures, newsgroups, and those cheesy chain letters your friends stuff your mailbox with (and they still call themselves your *friends*!) and brought them altogether here for your hilarity! Not just jokes, but there are lists and top tens, also! Click away!


Every page has to have links to their favorite places, and this one is no exception! From the practical to the useless to all of my friends' pages (which range between those aforementioned extremes :D), you'll find something to keep you entertained if you look!


This page started out as a place where I was going to write about myself. I decided that I was too complicated for one webpage, so I turned it into an opinion page. Now, that's what it is! When I decide I need to rant about something or tell the world exactly what I think of it, this is where I turn!


This is a cool feature that Tripod offers now. I get to pick out and tell about my favorite artists and albums, and if you want, you can buy them from CDnow! Not only that, but you don't have to choose *my* favorite albums. You can do a search of their whole database right from my page!


This has been modified slightly. Before, this was a link directly to one of my pages. But I've made/helped make many more than just *one* page. Rather than putting up a link to every single one, I'm sending you to a page to choose which other site you'd like to see.


Every page has to be changed once in awhile or no one will want to come back! This page is no exception. At the top of this index will tell at a glance *when* I've changed things, but what if it's just a simple thing as a new link on the links page? You wouldn't find that at a glance! Or what if I've added a whole new section to my page? Here is the place where I log all the things I've changed, added, deleted, etc.


Now that you've looked over my page, I'm sure you're bursting to meet me. Go ahead and write! Also, while you're at it, why don't you sign my guestbook and tell me what a wonderful page this is? Or, if you must, suggest ways for improvement. :( I'm open to suggestions. If you want to put a link to my site, drop me a line, and let me know so I can reciprocate! I hope you enjoyed your stay. :)


Be a pal and sign my guestbook.
Would you like to see my guestbook?
people have visited my website since Friday the 13th of February, 1998.
Go visit my counter stats --->
I am a member of